Sales agent profile – Sorn Sok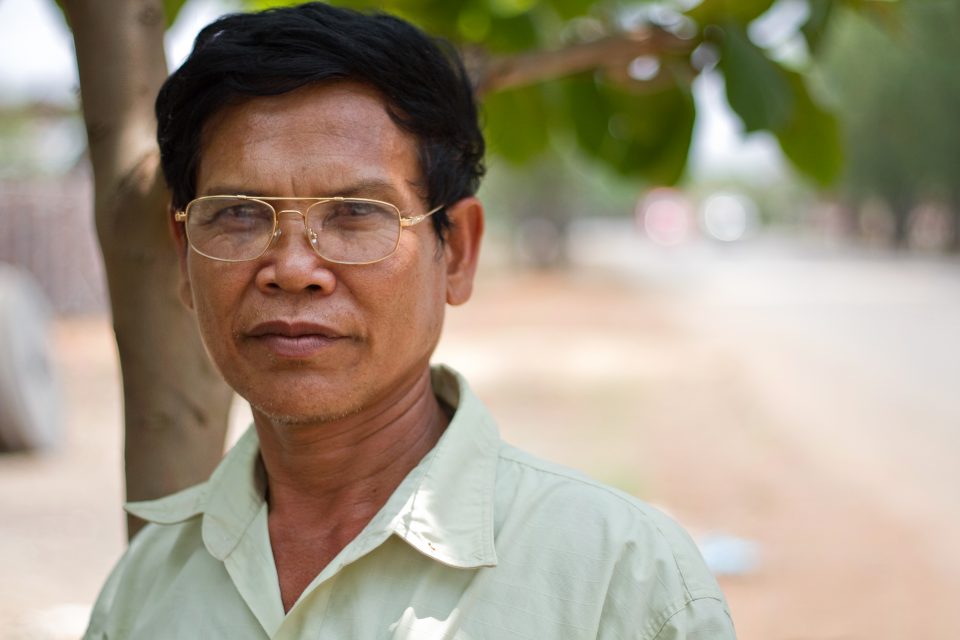 In the 12 villages that comprise Sorn Sok's native Trean commune, the percentage of households with access to a toilet stood at less than 10% in 2008. But since Cheang Pros, the local concrete manufacturer, began selling low-cost toilets, things have been changing quickly.
As the commune's only veterinarian and a commune council member, Sorn Sok was not an immediate choice for a toilet sales agent. But he was soon demonstrating his sales skills. His strategy: leveraging his influence and reach as a trusted local vet. 'People usually call me to inject their cow or animal. At the same time, I talk about toilets. I go all over the commune to many villages and talk about it.' On his village vet rounds, he keeps checking up on toilets as well, advising people on when and how to install their toilet after purchase. In his first 2 months, Sorn Sok has sold over 90 toilets – and he believes he will be able to influence many more to purchase in the months to come.