Customer profile – Min Vibol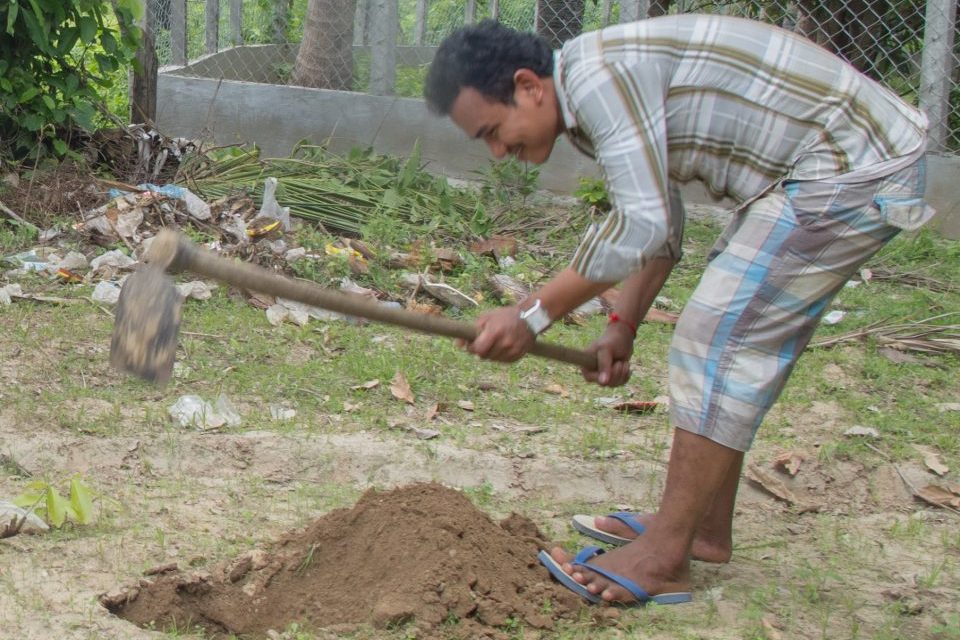 Srae Kok village is less than 40 km away from Cambodia's capital, Phnom Penh but the quiet village feels worlds away. As you make your way south west along Cambodia's Highway 4, the buildings and cranes quickly give way to long stretches of rice fields. It's a journey Min Vibol knows well. He makes it frequently on his visit back home on his only day off from the garment factory where he works just outside Phnom Penh.
Vibol is one of eight children in a family where everyone but the father and youngest son works at a garment factory. This is a common scenario. Practically the whole sleepy village of rice and vegetable farmers have opted for a slightly better wage sewing clothes and gluing shoes at the dozens of factories dotting the country, maintaining their small family farms during the early morning hours and weekends. Vibol is no different. On his visits home he lends an extra hand by plowing the land and picking weeds from the vegetable garden at the back of the house.
For much of his life, and those of his neighbours, Vibol used these fields as his toilet. "Sometimes when I went out into the field to use the bathroom I would catch other people defecating in the field," says Vibol with a laugh. Most of the country's rural communities have been defecating in the open forests, bushes and lakes meters from the house, giving little thought to the health risks or the slightly embarrassing moments that arose.
Today, Vibol spends much of his time with his wife and four year old child in a small rented room just outside Phnom Penh. For years now they have lived with the benefit of a toilet. But it wasn't until Vibol became a father that he began thinking seriously about sanitation back at his parents' house.
A year ago, the village chief reinforced the sentiment, presenting the family a case for having a toilet – to prevent diarrhea and infections, avoid snakes and bugs that bite in the night and to aspire for an open defecation free community. After generations of defecating outdoors, the family was finally sold on the idea, pooled their money and purchased a toilet with the help of microfinance to cover what they could not save.
Vibol says with a toilet it's now easier for his wife and child to visit more often and he sees the same situation playing out all around his community. "When I lived at home there was maybe one house in 60 that had a toilet," says Vibol. "Not anymore. Nearly every house now has a toilet."