Real Impact. WaterSHED Featured in USAID Global Waters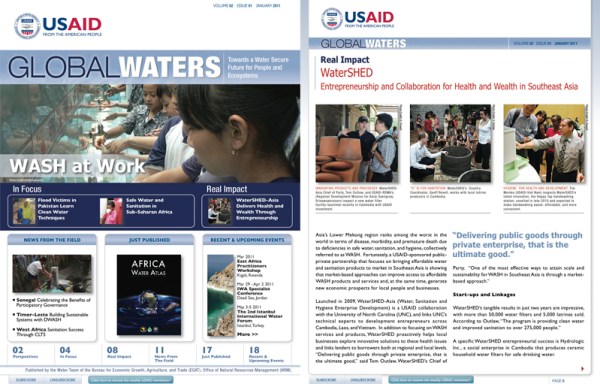 WaterSHED is the featured Real Impact story in the January 2011 edition of USAID Global Waters.
Asia's Lower Mekong region ranks among the worst in the world in terms of disease, morbidity, and premature death due to deficiencies in safe water, sanitation, and hygiene, collectively referred to as WASH. Fortunately, A USAID-sponsored public-private partnership that focuses on bringing affordable water and sanitation products to market in Southeast Asia is showing that market-based approaches can improve access to affordable WASH products and services and, at the same time, generate new economic prospects for local people and businesses.