WaterSHED presents at "Water and Health: Where Science Meets Policy"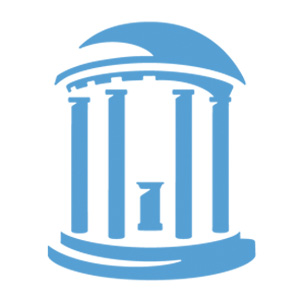 WaterSHED presented its sanitation marketing approach in Cambodia as well as findings from market-based sanitation research in Vietnam at this year's conference, Water and Health: Where Science Meets Policy, from 3-7 October. The annual conference is hosted by The Water Institute at The University of North Carolina – Chapel Hill.
The "Hands-Off" approach to sanitation marketing in Cambodia: Emerging lessons and achievements of WaterSHED-Asia's funded program to increase rural access to improved sanitation through market development
Presenters:
Aun Hengly (WaterSHED WASH Marketing Manager)
Geoff Revell (WaterSHED Program Manager)
Co-authors:
Danielle Pedi (Independent Consultant)
Lyn McLennan (WaterSHED Country Manager for Cambodia)
Dr. Mimi (Marion) Jenkins (WaterSHED/The University of California at Davis)
Sanitation marketing is fast emerging as a sustainable way to increase access to on-site sanitation at scale. Although early evidence suggests that it has significant potential, practical experience remains limited. This presentation shares the lessons, experience, and achievements of a new Hands-Off sanitation marketing model in Cambodia for creating demand and expanding supply to increase access to improved household sanitation. The Hands-Off model was pioneered by the WASH Marketing Project, a collaboration between Singapore-based NGO Lien Aid and USAID's Water, Sanitation and Hygiene Enterprise Development (WaterSHED) Program in Asia led by the University of North Carolina at Chapel Hill, with support from the World Toilet Organization. The project, which began in April 2009, seeks to support and catalyze the development and expansion of the market for sanitation goods and services to serve rural low income households and achieve high community coverage.
Based on in-depth market research, the project developed a strategy to encourage the government and the private sector to work collaboratively. Using insights into the '4 Ps' of marketing – product, price, place, promotion – the project designed and implemented targeted interventions for improving demand, supply and the enabling environment for local sanitation markets. The Hands-Off model invests in creating and leveraging new partnerships among existing actors and minimizes external intervention, keeping barriers to market entry low and increasing the likelihood of sustained demand creation after external interventions cease. Commission-based local community promotion and sales agents market low-cost latrines to households at village sanitation promotion events sponsored by village leaders. Project supported enterprises manufacture and home-deliver pre-cast concrete latrine sets at affordable prices. Latrine sets come with simple DIY installation instructions. Financing (consumer and working capital loans) is offered to buyers and sellers. Government officials at multiple levels play a strong enabling role, and a social marketing campaign appeals to emotion rather than reason to encourage latrine adoption.
A pilot sales campaign was launched in May 2010 and covered an initial target market in Kampong Speu province comprising 33 communes in four districts with an estimated 60,000 households and a baseline sanitation coverage rate of approximately 24%. Project partner enterprises sold over 2000 latrines in the first five months, resulting in significant increases in community latrine coverage within sales areas. Since September 2010, the project has begun the process of scaling up from the initial four districts to over 20 districts in three provinces. Partner enterprises have increased from an initial 17 to over 140. In the 11 months since the pilot launch of marketing activities, comprising only one 'peak sales' harvest season, latrine sales have grown exponentially to over 11,000 latrines, resulting in significant increases in district sanitation coverage rates.
This presentation will share lessons from experience in developing the Hands-Off model, from market research, to strategy development to pilot implementation and scale up. It will provide practical insights for the design of targeted activities and the development of scalable public-private partnerships to support and sustain sanitation marketing.
Household participation, customer satisfaction, facility usage and investment levels in a market-based sanitation OBA program to increase uptake of hygienic household sanitation facilities among the rural poor in Central Vietnam
Presenter:
Dr. Mimi (Marion) Jenkins (WaterSHED/The University of California at Davis)
Co-authors:
Vo Thi Hien (Senior Program Officer – East Meets West Foundation)
Holly Canada (The University of California at Davis)
Dr. Joe Brown (WaterSHED/London School of Hygiene and Tropical Medicine)
Dr. Mark Sobsey (WaterSHED/The University of North Carolina, Gillings School of Global Health)
Output-based aid (OBA) is an emerging tool for structuring development project investments in which funds are paid for defined and measurable project outputs, after the fact, rather than for project input costs, before and without evidence that outputs have in fact been achieved. OBA is particularly attractive as a potential tool for improving the effectiveness with which subsidies targeted for the poor actually reach the intended poor-qualifying population segments. While many OBA projects to increase access to water supply for the poor are underway and modalities for project structuring and independent verification relatively well developed, there is much less experience with OBA projects in sanitation.
We present and describe processes and procedures of a novel sanitation OBA project developed and operated by the Vietnam-based International NGO East Meets West Foundation (EMWF) to increase access to a hygienic permanent household sanitation facility, delivered via the market place, among poor-qualifying rural households lacking improved sanitation in Central Vietnam. EMWF launched its sanitation OBA program in mid-2007 to complement and reinforce impacts of their piped rural water supply program on community health and well-being. The project area overlaps areas of the first rural sanitation marketing project in Vietnam which successfully operated between 2003 and 2005 to catalyzed expansion of rural private sector latrine provision and increase rural coverage of improved sanitation considerably. The sanitation OBA project leverages the established market system, working with local government and community leadership, by targeting and providing a package of technical training, awareness raising, and construction quality control, along with a OBA-style hardware subsidy incentive in the form of a small cash rebate to poor-qualifying households dispersed upon verified completion of construction of a permanent latrine facility that meets minimum government-set hygienic standards. Households are free to choose their provider, the facility type, and negotiate the price in the market place. The program has expanded in scale and scope, most recently to the Mekong Region, with funding and support from organizations including USAID's Water Sanitation and Hygiene Enterprise Development (WaterSHED) Project in Asia, led by the University of North Carolina at Chapel Hill.  In the period through late 2010, an estimated $150,000 of OBA funding investment has resulted in 5,250 poor-qualifying households gaining access to improved hygienic sanitation.
To better understand the impacts and effectiveness of this program in supporting poorer households to gain access to the market for sanitation, an evaluation study was designed and undertaken in a sample of seven project sites in Central Vietnam, in which improved sanitation coverage was estimated at approximately 65% to 70%. The study involved a household questionnaire survey administered to a stratified representative random sample of households in the study sites to a) verify participation and assess drivers and barriers of program participation, b) compare household characteristics, attitudes, facility usage and related practices and investments between OBA participants and non-participants, and c) assess participant satisfaction with the quality of construction and the OBA program package and procedures. Three strata of households were sampled and will be compared in analyses: 91 OBA participant households, 115 non-participant households without improved sanitation, and 180 non-participant households with improved permanent hygienic facilities. Results of the evaluation study will be presented and findings discussed. Implications of the specific context, and potential and requirements for this kind of sanitation OBA model to reach poor households with targeted support to access improved sanitation via the market place in conjunction with sanitation marketing development programs in Vietnam and elsewhere in Southeast Asia will be examined.