WaterSHED launches program to get more women into toilet industry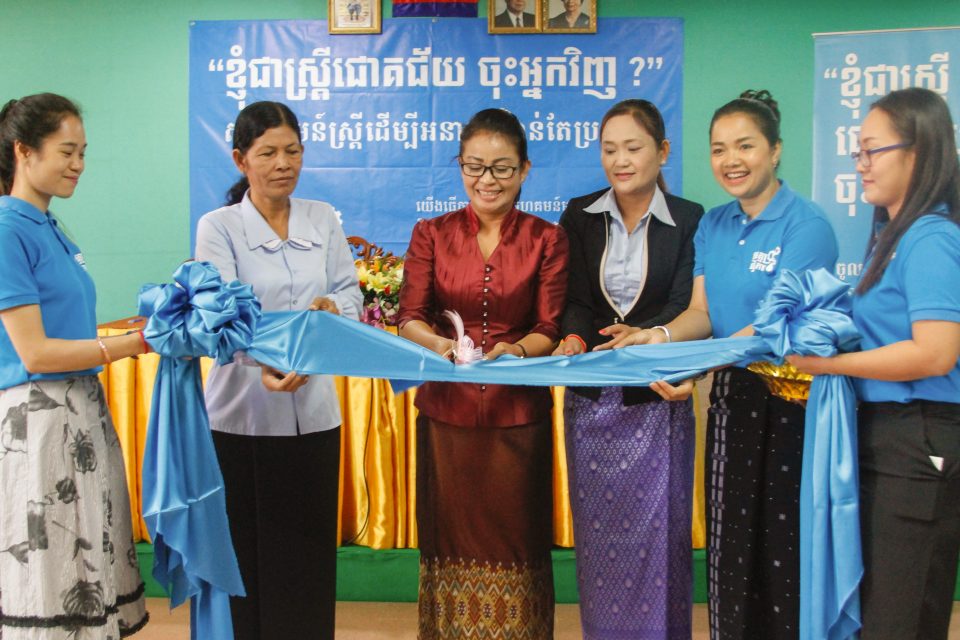 Phnom Penh – WaterSHED marks International Women's Day 2016 with the launch of WEwork, a first-of-its-kind program to increase small business opportunities for women in the water, toilet and hygiene (WASH) industries. Women will learn how to run their own businesses and market their products more effectively to consumers in a sector typically dominated by men.
"There is so much opportunity for women to improve their livelihoods, knowledge and self-confidence in the Cambodian WASH market," explained Sarah van Boekhout, Program Manager. "WaterSHED has had a lot of success in creating a rural market for toilets, with some extraordinary results by women, but sanitation businesses are still predominantly led by men."
WaterSHED's preliminary research found that less than 15 percent of toilet businesses in Cambodia are run by women, and less than a third of WaterSHED-supported sales agents promoting toilets in rural villages are women. "Many women are interested in running their own WASH business, but they face real challenges in turning this interest into profit." said van Boekhout. "Our goal is to create an environment that enables women to thrive in this market and to learn from role models in the industry."
The potential economic opportunity for women in Cambodia is significant. Despite decades of poor sanitation coverage, Cambodia's toilet sales are on the rise. WaterSHED alone has supported the sale of more than 130,000 toilets, netting businesses more than $6.5 million dollars in revenue. "WaterSHED's business approach to sanitation has helped accelerate sanitation coverage in Cambodia," explained Geoff Revell, Program Director. "If we can better recruit and retain women in the industry, then we're much more likely to see universal access in the next decade. That would be a major win for a country where, just a few years ago, 75 percent of the population was defecating outdoors."
WaterSHED has already recruited more than 175 rural Cambodian women into the first round of WEwork, which includes a series of training workshops and a network of mentorship and peer coaching. The network will kickoff in Kampong Cham on March 07, 2016 ahead of International Women's Day.
The program will also include research on how water, sanitation and hygiene products can be "marketed by women, to women" and will adapt marketing tools to be more appealing to female consumers. In 2017 WaterSHED will share its findings of what has worked, along with recommendations on how to expand the impact.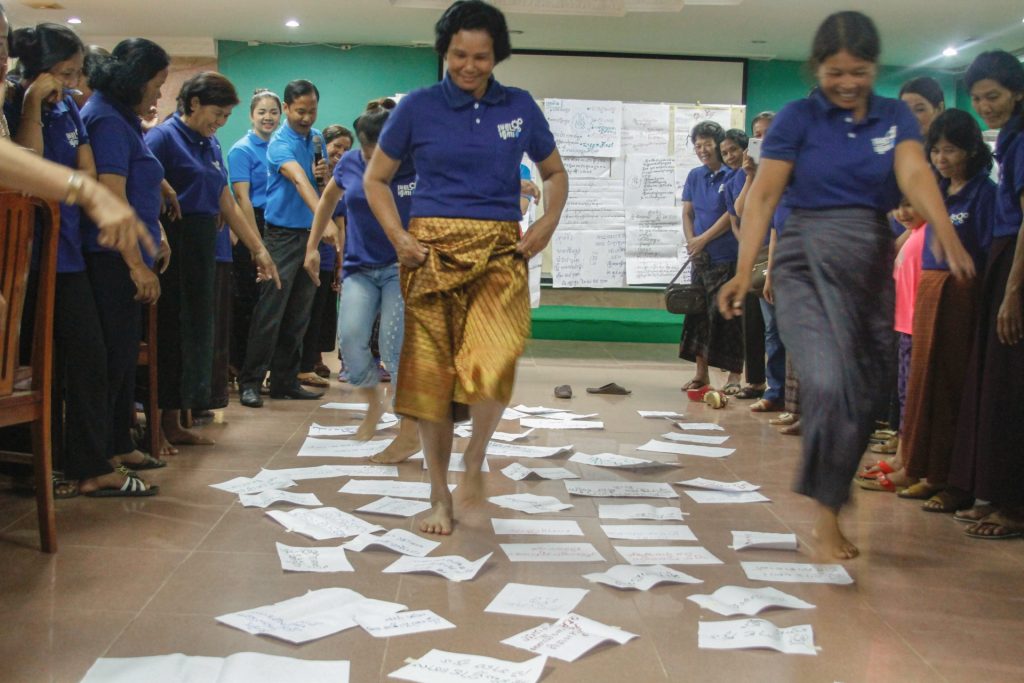 About WaterSHED:
WaterSHED builds the market for water, sanitation and hygiene products to give consumers easy access to clean water, toilets and a place to wash their hands. The Phnom Penh-based organization has successfully partnered with more than 170 small businesses and incubated four social enterprises in Cambodia, Vietnam, and Laos. Originally a project of USAID, it spun off in 2011 and has successfully enabled the sale of more than 130,000 toilets in Cambodia.
WaterSHED's 2-year women's empowerment project was seed funded by Diageo's 'Plan W: Empowering Women through Learning' and is one of 22 winning ideas for the Bill & Melinda Gates Foundation's Grand Challenge: Putting Women and Girls at the Center of Development. More than 1,740 applicants from 128 countries competed for the award.
For more information or to book an interview please contact:
Julia White, WaterSHED Communications Manager
julia@watershedasia.org
+855 (0)77 530 815