Cambodia Sanitation – WaterSHED Partner Wins Award for Low-cost Latrine Design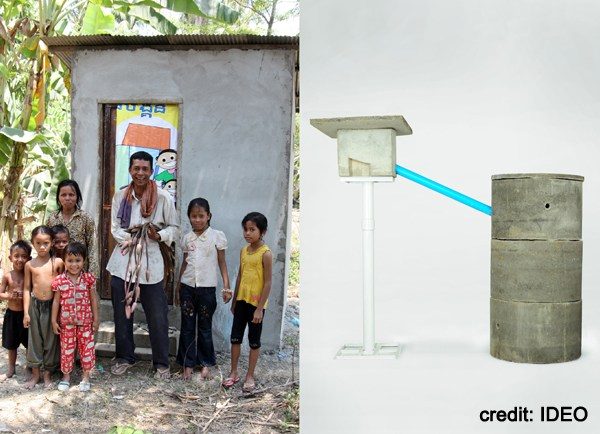 On August 7th, Jeff Chapin, of the design firm IDEO, accepted the annual International Design Excellence Award (IDEA) from Fast Company Magazine for the low-cost toilet design. Chosen as "Best in Class" from over 1500 entries, the latrine was designed by IDEO in collaboration with WaterSHED partners IDE and Lien Aid. The low-cost latrine's pioneering design uses affordable, locally-sourced materials. These latrines provide improved sanitation for low-income families, while promoting water & sanitation enterprise development throughout rural Cambodia.
Click here for more details on the Easy Latrine and the IDEAward.