WaterSHED Executive Director selected as a top social entrepreneur in Forbes 30 Under 30 Asia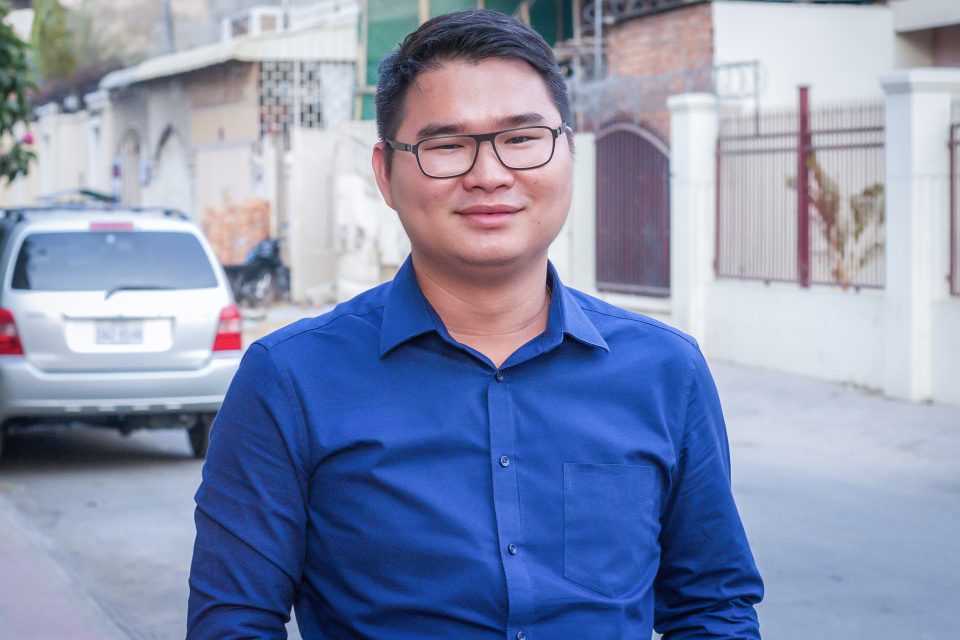 Phnom Penh – Daroath Phav, WaterSHED's Executive Director, has been selected as a top social entrepreneur in Forbes' 2017 list of 30 Under 30 in Asia. The list features "300 of the top promising young leaders, daring entrepreneurs, and game changers in 10 different sectors."
To read the whole story: Forbes 30 Under 30 Asia
"Diversity and empowerment: two words that come to mind when attempting to summarize the year's 30 Under 30 Asia list" writes Rana Wehbe about the 300 men and women picked for this year's list which spans across China, India, Southeast Asia, and Central Asia. Daroath is the only Cambodian on the list of 30 top social entrepreneurs across Asia that "leverage business tools to solve some of the world's most pressing issues.".
Fresh out of university, Daroath Phav began with WaterSHED six years ago as a young Project Coordinator on a team that would go on to successfully implement a new idea – to make markets work for better water, sanitation, and hygiene. He quickly rose to Project Manager, overseeing a young team that would facilitate the sale of tens of thousands of toilets every year. He was instrumental in implementing WaterSHED's Hands-Off approach to sanitation that expanded across eight provinces in Cambodia.
It was a pivotal turning point for tackling the sanitation crisis in Cambodia. Before 2010, more than 75% of the country's rural population was defecating outdoors, a number that had stayed stagnant over decades. With Daroath's oversight and strong management skills, his team helped accelerate sanitation coverage in rural Cambodia to 56% in just six years.  "Daroath Phav belongs in the spotlight because he has taken an innovative theory to solve the sanitation crisis in Cambodia and delivered it as a truly disruptive social good," said Geoff Revell, WaterSHED's Program Director.
In his third year working with WaterSHED, Daroath Phav was named Executive Director. Today, he oversees all WaterSHED activities to strengthen the market system for water, sanitation, and hygiene. "It's a real honour to be selected by Forbes," said Daroath. "The list is an inspiring group of entrepreneurs, artists, and changemakers. I hope it will inspire more young Cambodians to use innovation to drive the country forward."
About WaterSHED
WaterSHED uses a systems-approach to build the rural market for water, sanitation, and hygiene products and services across Southeast Asia. Based in Cambodia, WaterSHED uses in-depth research to identify strategic opportunities and gaps in the wider system, and then works to strengthen the capacity and relationships between key actors to create a more dynamic and resilient market.
By engaging key actors in the system, including small businesses, customers, and local government, WaterSHED facilitates the adoption of toilets, water filters, and handwashing stations – building a market that functions independent of traditional aid. To date, WaterSHED's hands-off marketing approach has successfully enabled small businesses to sell more than 150,000 toilets, generating more than USD $6 million in revenue for rural businesses, and helping accelerate sanitation coverage from a stagnant 25% to nearly 50% in five years.
WaterSHED has been featured in Reuters and Huffington Post, and is a twice winner of USAID's Development Innovation Ventures competition, a winner of Canada Grand Challenges Stars in Global Public Health, and 1st prize winner of the Reed Elsevier Environmental Challenge.
For the latest news, follow WaterSHED on Facebook and Twitter.
For More Information:
For more information about WaterShed or for any press inquiries including booking interviews, please contact:
Julia White
Communciations Manager
WaterSHED
julia@watershedasia.org
mobile/whatsapp: +855 77 530 815
A press kit is available online with photos, logos, and additional information.